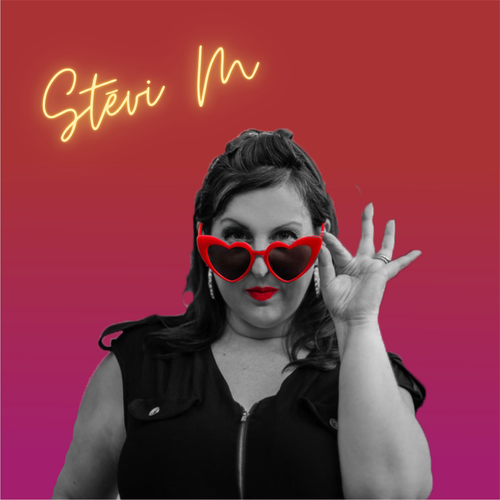 Native Long Islander Stēvi M writes empowering pop music that seeks to bring hope, strength, and joy, especially to people who have been told that they are "less than." She sings messages of body positivity, determination, personal grit, and light-hearted joy, all with a flair for the throwbacks.  
Stēvi M's journey to pop music was rather strange. Discovering theatre at a young age, she had aspirations of Broadway, but her classical training led her to pursue opera, which she did for almost a decade. Through a series of tribulations including a battle with Crohn's disease and a vocal injury, Stēvi began writing her own words and melodies and embracing the beauty of imperfection.  Now she wouldn't trade her songwriting for anything.  
Stēvi's self-titled debut album is available on all music platforms.